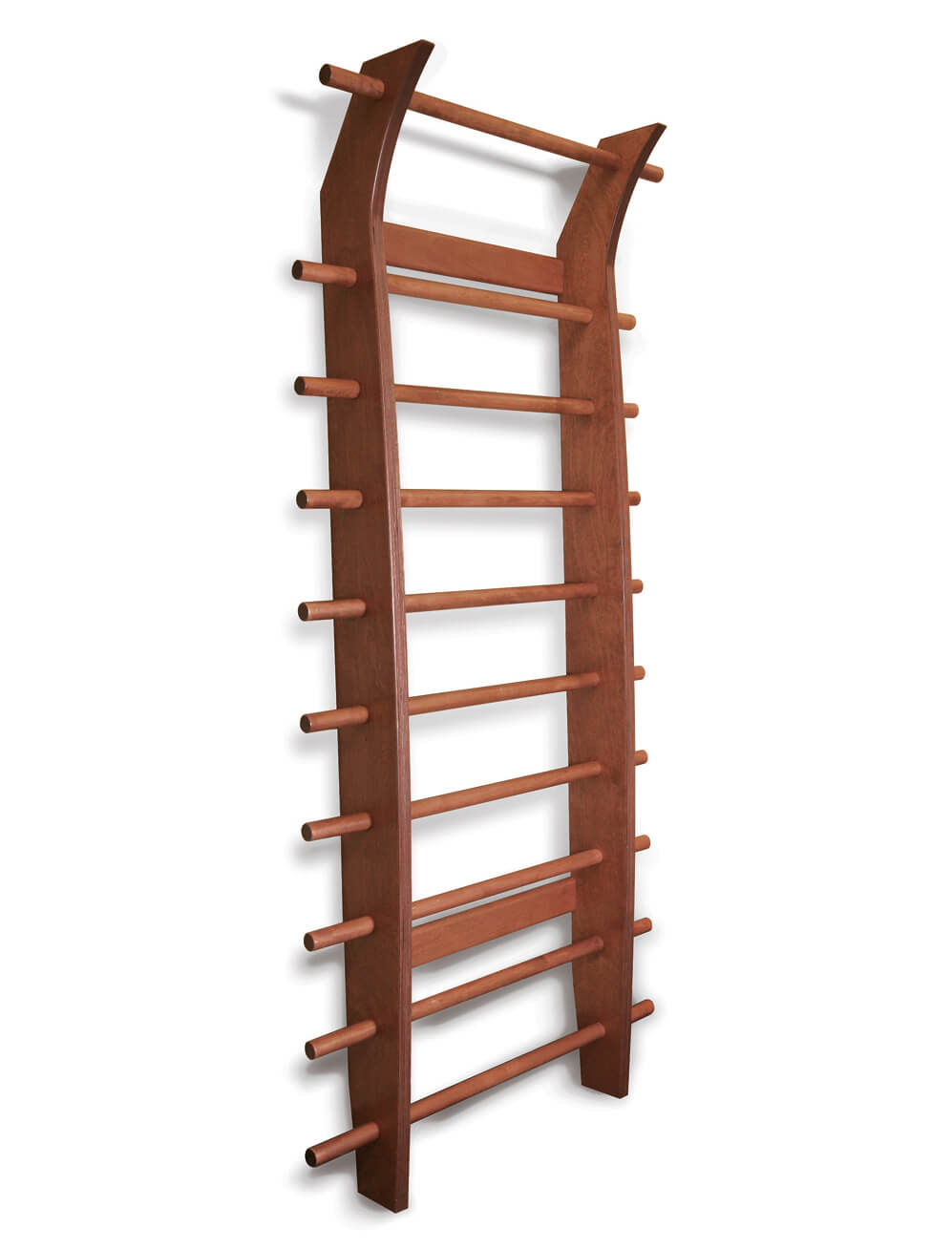 Use the espalier—wall bars similar to equipment used by Roman soldiers centuries ago—to warm up for a treatment session or relax after exercising.
Use the espalier for stretching at the start or end of your health ritual.
Installation : Its compact design makes the espalier ideal for small spaces like bathrooms. It mounts to the wall easily and securely.
Design : The espalier is made of yellow birch (prized for its durability) and finished with marine varnish.
See the many ways the espalier can be used in the exercise booklet developed with the kinesiology team at Université Laval in Quebec City.