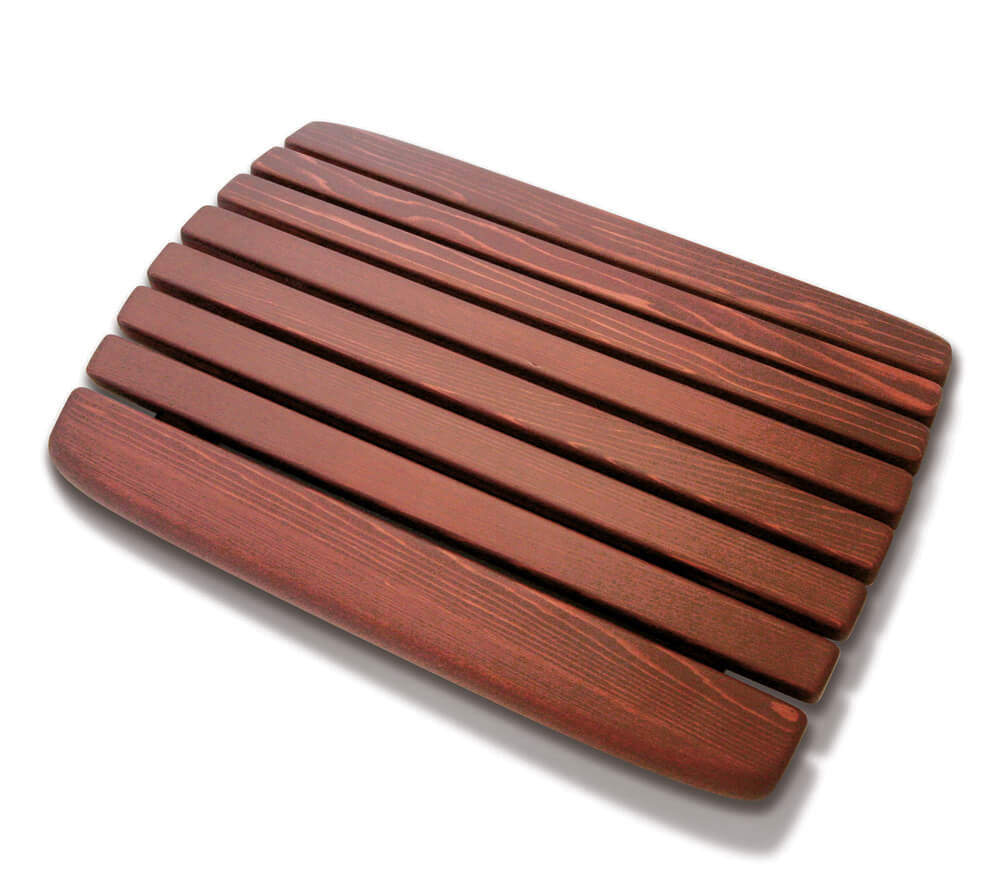 BainUltra developed the universal legrest to provide more comfortable positioning for bathers during hydro-thermo massage.
Installation : Place the legrest beneath the buttocks and thighs to stabilize your body in the tub, or beneath your lower legs to elevate them and relieve tension. The universal legrest can also be used outside the bath, as a footrest.
Design : Its versatile design means the universal legrest can be used in most bathtubs. It is made of red cedar and finished with marine varnish to withstand submersion in water as well as other humidity and temperature variations.