Freestanding bathtubs and stand alone tubs
"Freestanding bathtubs are the centerpiece of the bathroom"
BainUltra has a wide collection of freestanding bathtubs, stand alone tubs, small freestanding bath, acrylic freestanding tub, freestanding tub with jets and freestanding soaking tubs. We are the makers of the world's best freestanding tubs.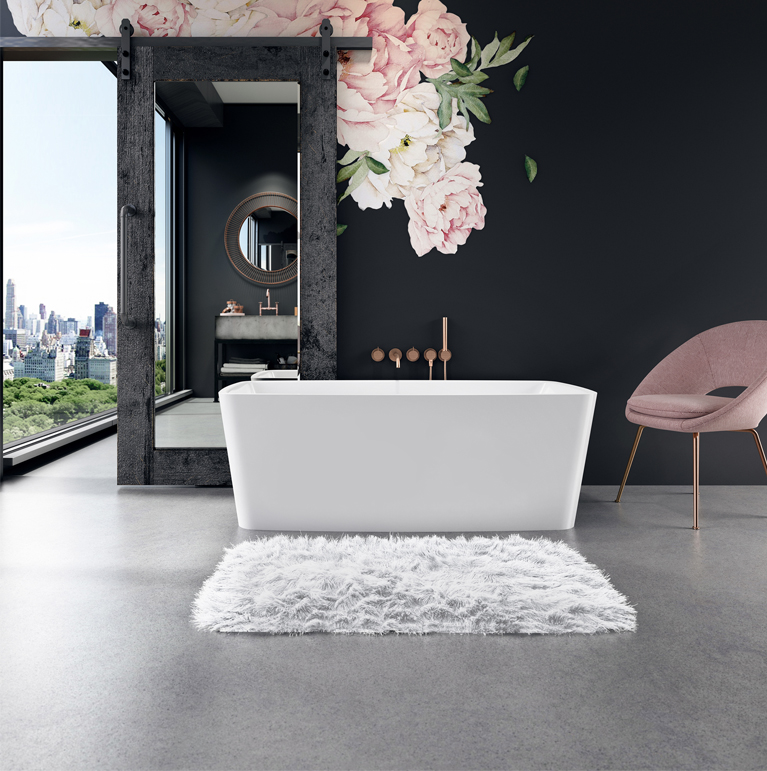 What are freestanding baths or stand alone tubs?
A freestanding bathtub can be defined as:
Not touching any walls, stand alone tubs. i.e. not an Alcove bathtub.
The entire bathtub can be seen. i.e. it is not a drop in bathtub or under mount.
However, there is so much more to freestanding bathtubs…
The best freestanding tub is the one that is fits for the bather.
At BainUltra, we make each of our baths for you. Our freestanding bathtubs are firstly designed with the bather's comfort in mind, our collections are designed to fit any home decor or aesthetic and finally our freestanding tubs can be customized to suit the bather's needs and specifications. 
Looking for more than just freestanding bathtubs? View our entire collection of bathtubs here.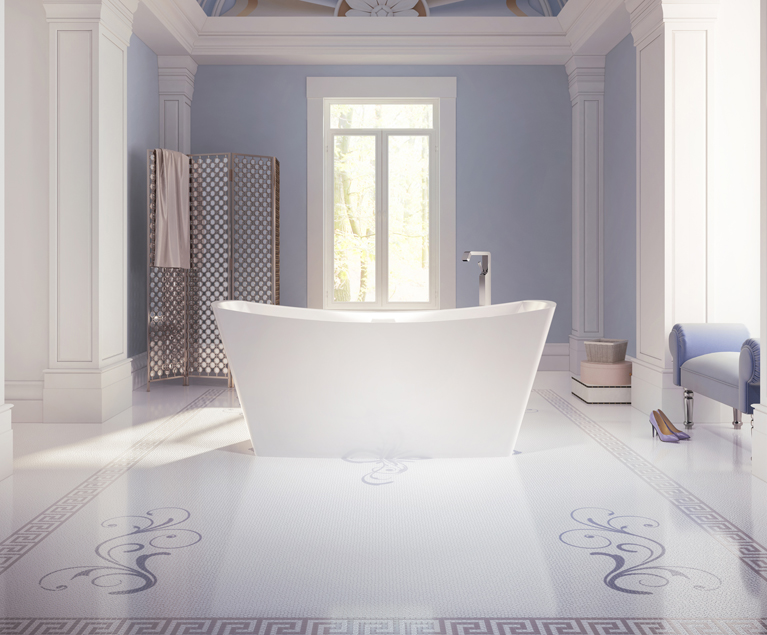 Best freestanding tubs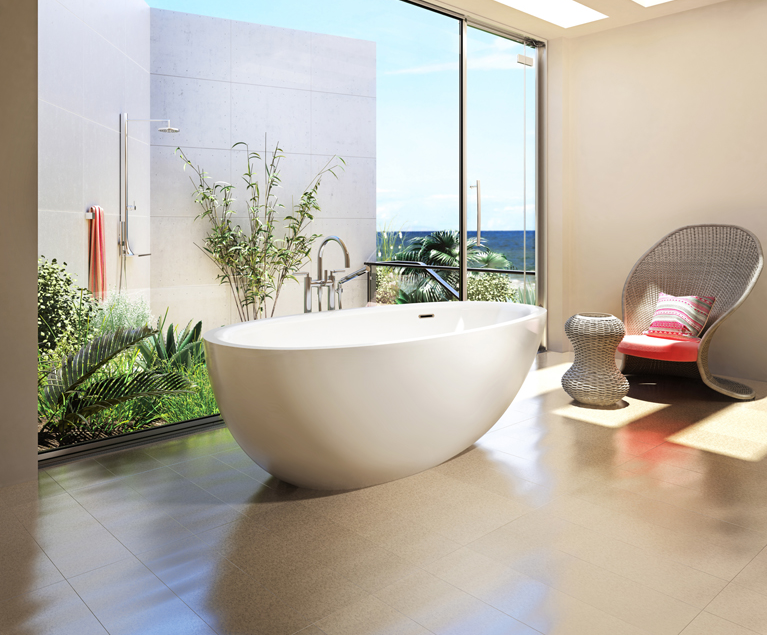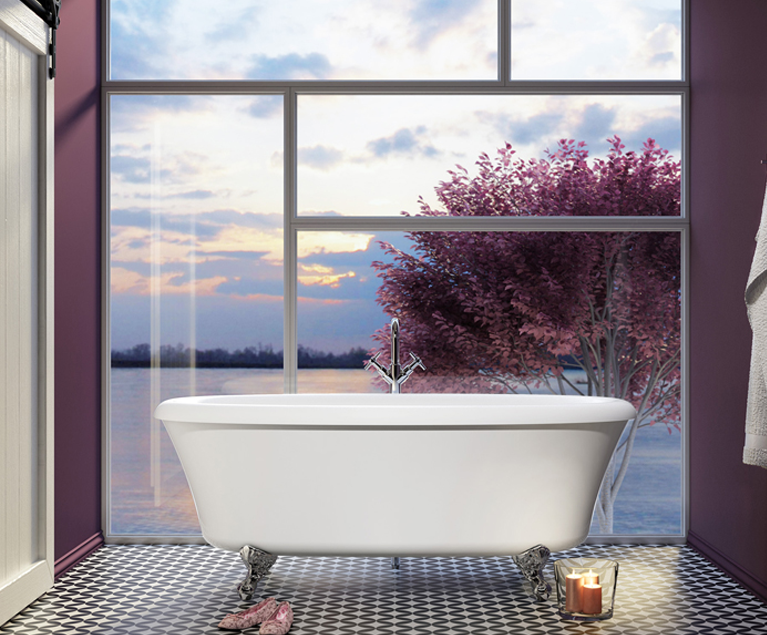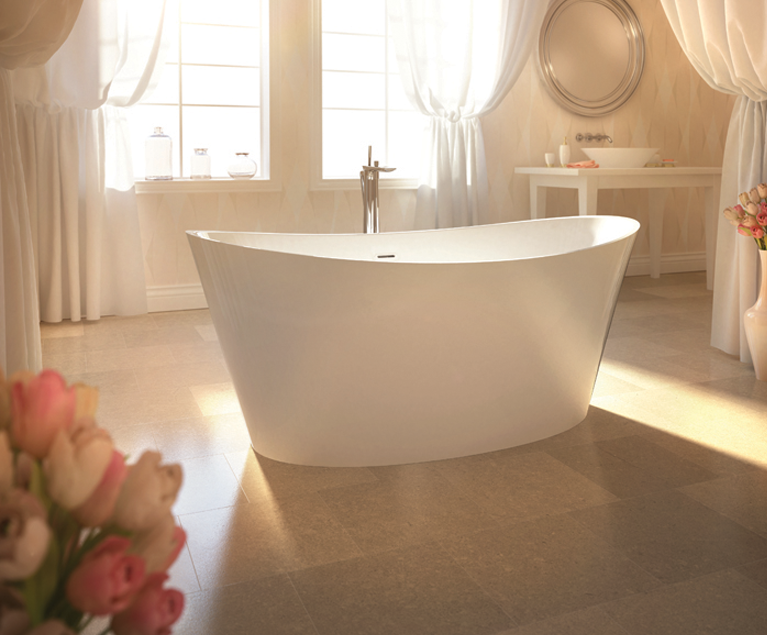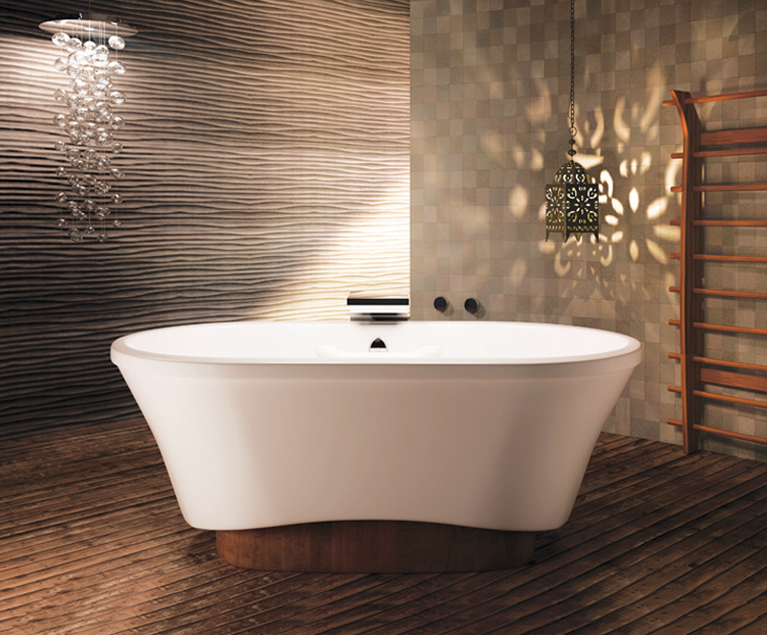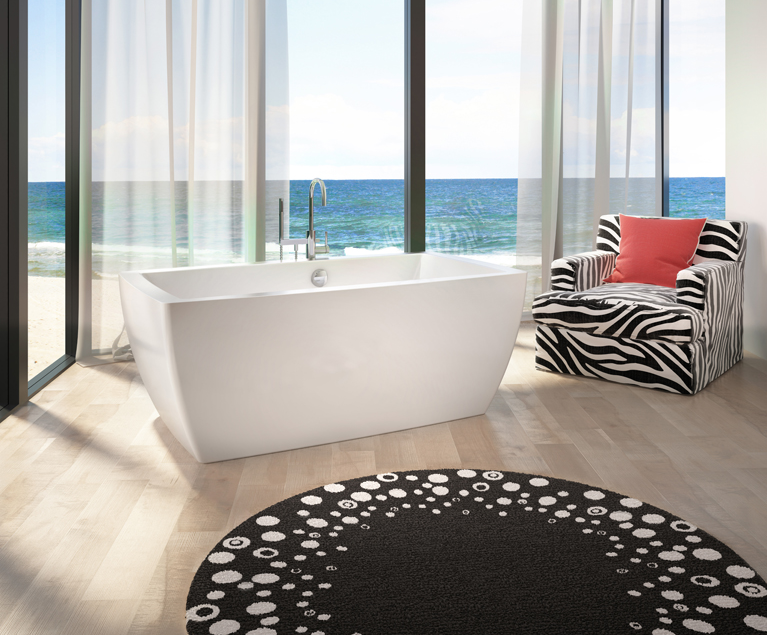 Freestanding tub with jets
The ultimate in bathing in luxury and wellness is a freestanding tubs with jets. BainUltra is the originator of AirJet Bath Technology for Hydro-Thermo Massage. Besides a world class massage, there are multiple benefits to a freestanding tub jetted option; such as perfect hygiene (with no recirculated water), expertly crafted and scientifically designed.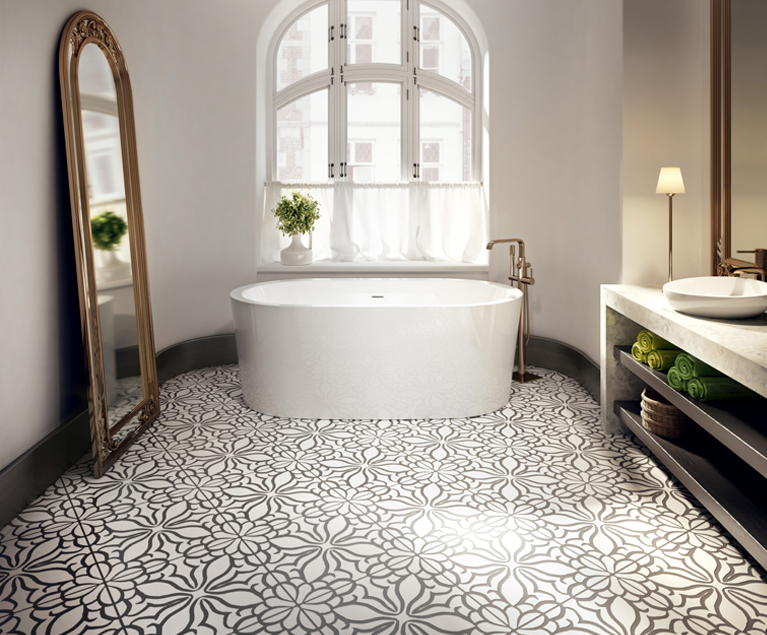 Acrylic freestanding tub
Bainultra offers freestanding acrylic tubs. We use 100% Pure Acrylic, the highest quality acrylic available. Not all freestanding tub acrylic is the same and there are big differences in quality and craftsmanship.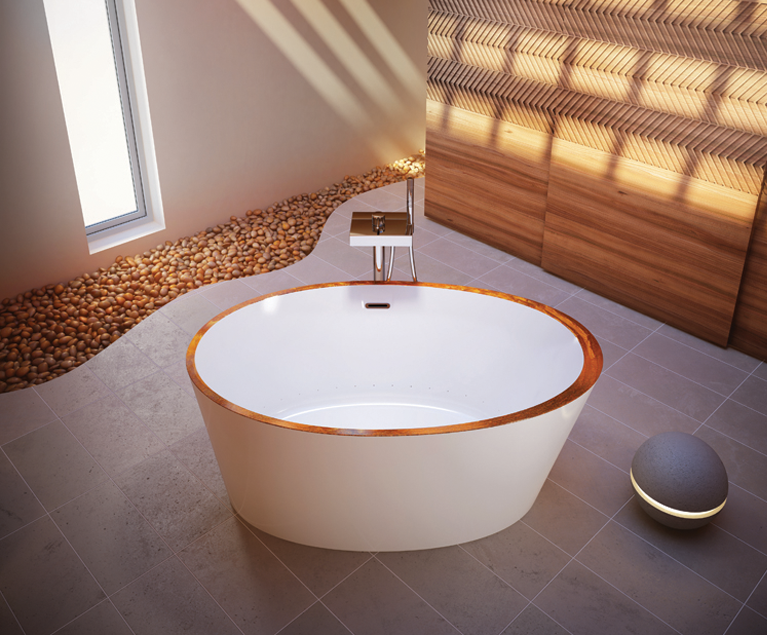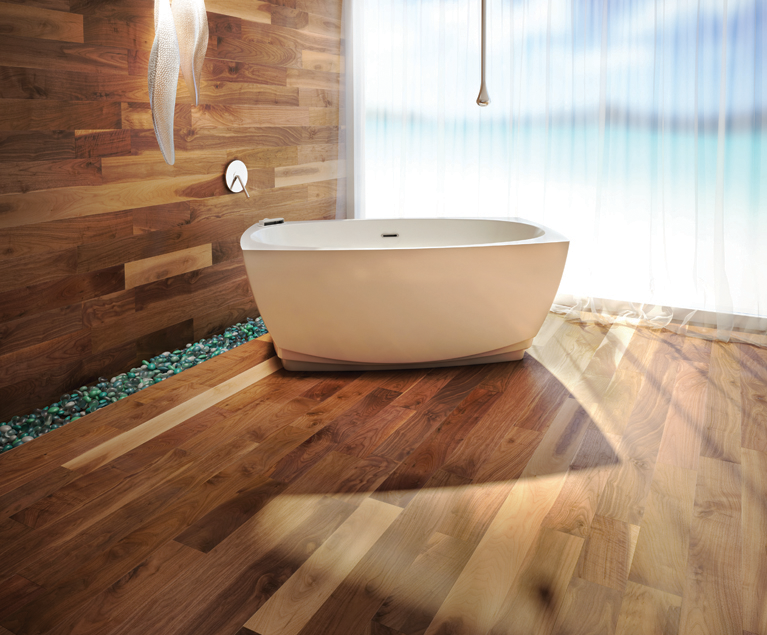 Small freestanding bath
A small freestanding tub can be the perfect addition to urban spaces and bathrooms. BainUltra offers several models in the VIBE Collection that can help home owners and designers find the perfect freestanding bathtub small space combination.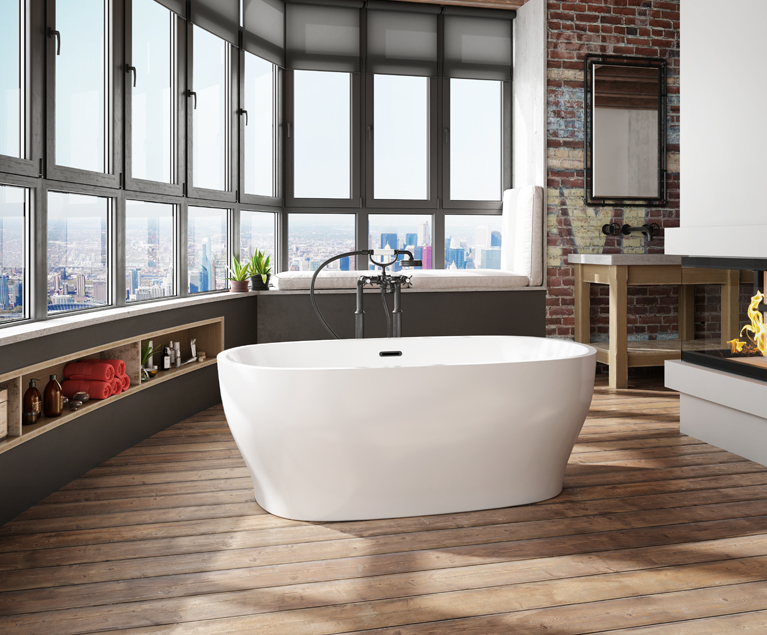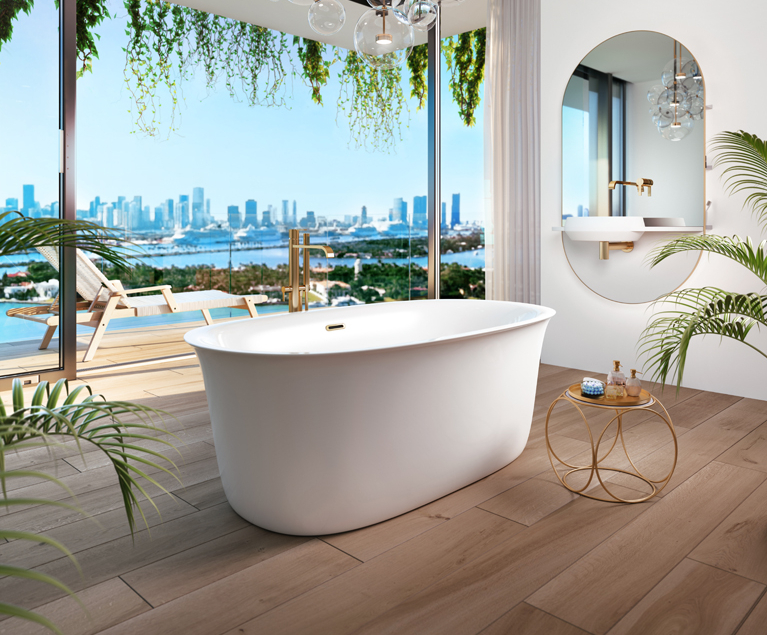 Freestanding soaker tub
The classic freestanding soaking tub is a staple in high end hotels, resorts and homes. It is an art piece, freestanding soaking tubs have long been the focal point of any world class bathroom. In fact, freestanding soaker tubs don't have to be traditional in design, they can be modern or even claw foot. All of BainUltra's collections are offered in a soaker tub freestanding option.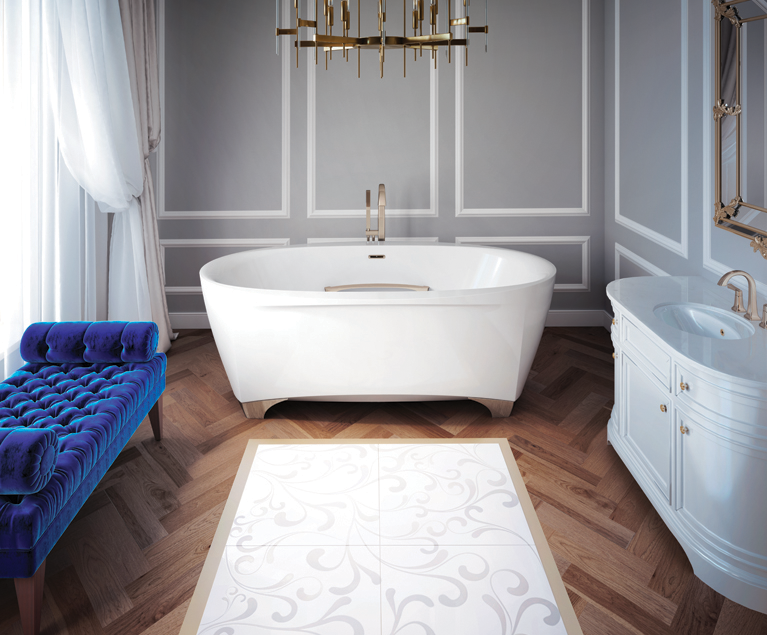 Black freestanding bathtub
BainUltra offers several black freestanding bath collections.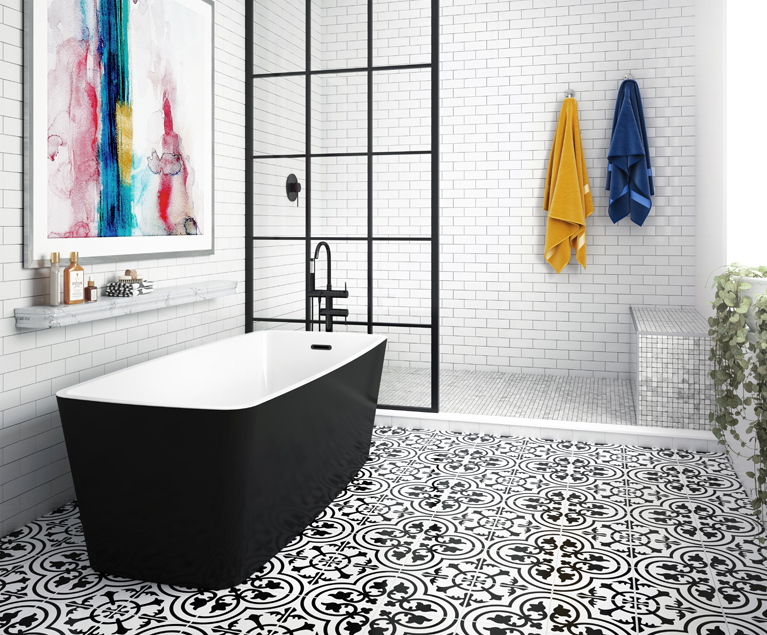 Modern freestanding bath
freestanding bath modern designs are increasingly popular. With minimalist aesthetics calling for a return to simplicity and an appreciation for design, modern freestanding bathtubs are a perfect choice for any modern bathroom.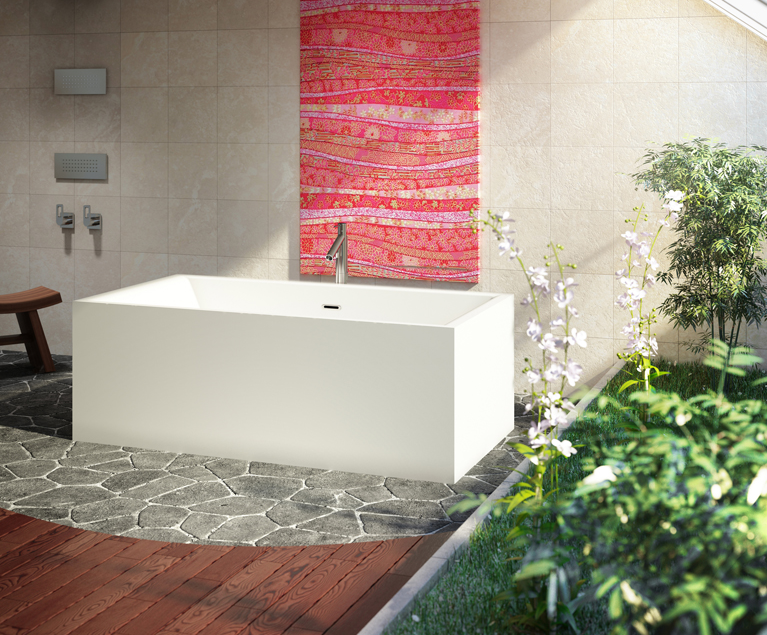 Freestanding tub with shower
A freestanding bath with shower combination is a less common installation option. Freestanding bathtubs with shower curtains or wet room enclosures are necessary to either keep water in the bathtub or the freestanding bathtub with shower can be open, that is with no shower. If a freestanding tub shower install without a curtain is the preferred option then additional drainage and preparation for water