Complementary products
AKASA®
Akasa is BainUltra's unique line of complementary items that are specifically designed and manufactured to help you derive more benefits from your therapeutic care sessions.
Wall bars similar to equipment used by Roman soldiers centuries ago, use the espalier to warm up for a treatment session or relax after exercising.
Use the espalier for stretching at the start or end of your health ritual.
Installation: Its compact design makes the espalier ideal for small spaces like bathrooms. It mounts to the wall easily and securely.
Design: The espalier is made of yellow birch (prized for its durability) and finished with marine varnish.
Start your morning ritual with stretching exercises to wake up your body. Go through a range of activities to stretch your muscles and release the day's tensions.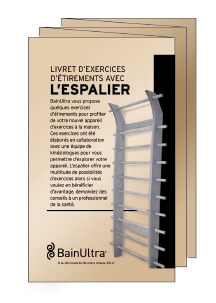 See the many ways the espalier can be used in the exercise booklet developed with the kinesiology team at Université Laval in Quebec City.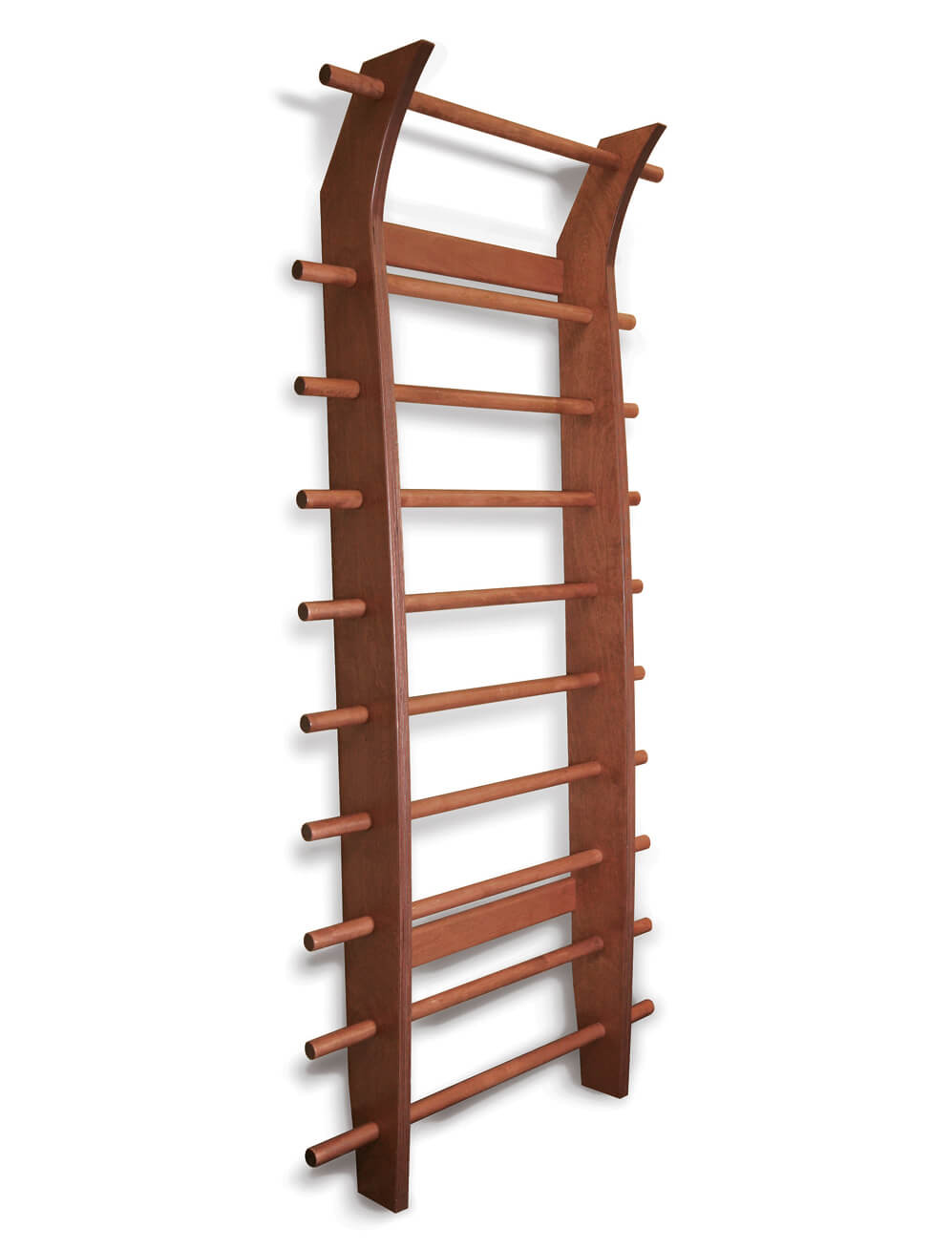 Relaxation chair and footrest
The relaxation chair and footrest are designed to enhance the benefits of your relaxation sessions.
Design: The chair's ergonomic design means you can find a comfortable reclining position where your heart, legs and spine are all aligned, for maximum relaxation.
The versatile footrest has a gently curved surface for stability and back support.
Made primarily from red cedar and finished with marine varnish, the chair and footrest are designed to withstand bathroom humidity and occasional splashes of water.
Available in a limited edition, the chair is handmade by local craftsmen. It comes with a certificate of authenticity.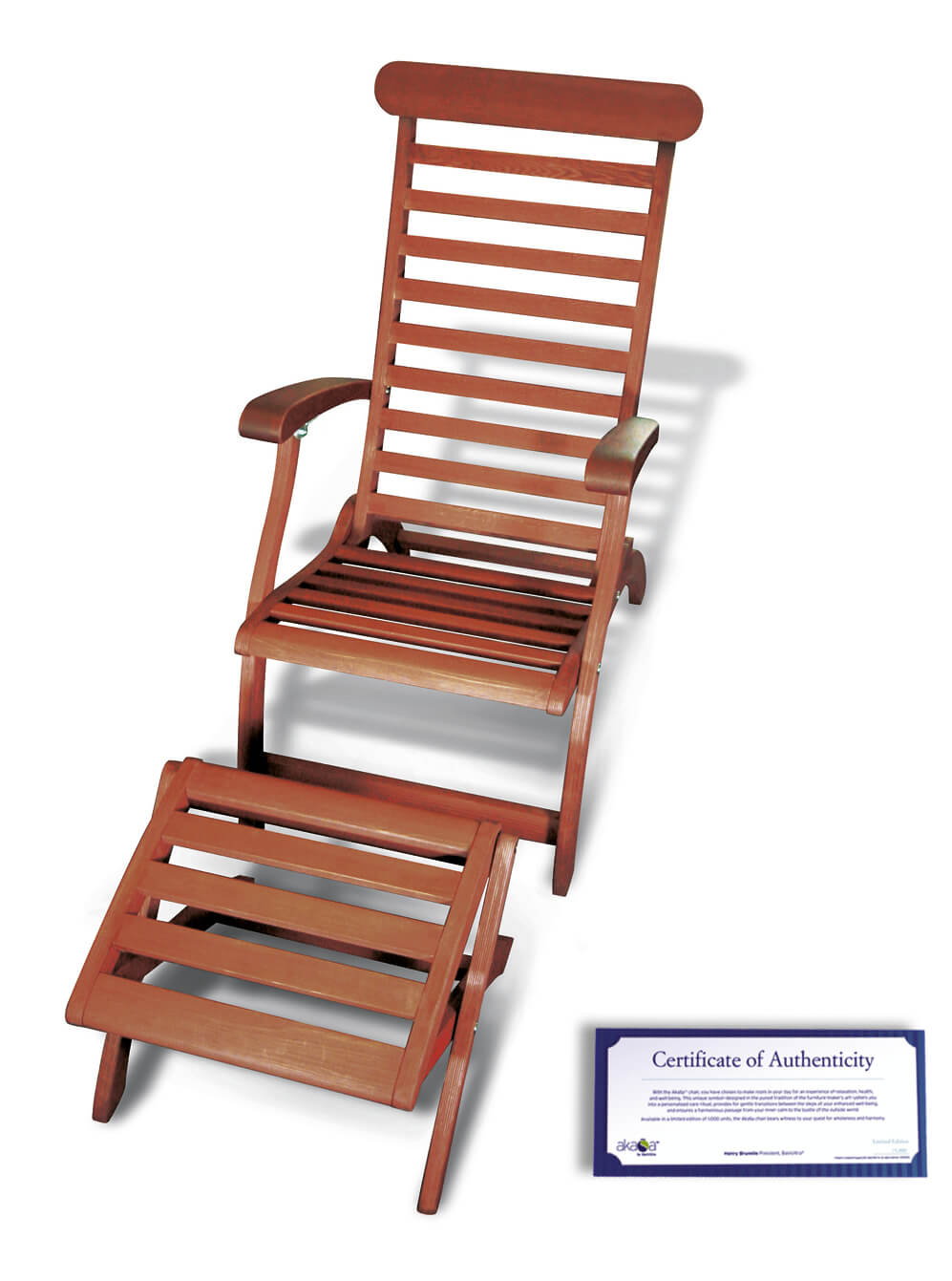 The universal legrest has been developed to provide more comfortable positioning for bathers during hydro-thermo massage.
Installation: Place the legrest beneath the buttocks and thighs to stabilize your body in the tub, or beneath your lower legs to elevate them and relieve tension. The universal legrest can also be used outside the bath, as a footrest.
Design: Its versatile design means the universal legrest can be used in most bathtubs. It is made of red cedar and finished with marine varnish to withstand submersion in water as well as other humidity and temperature variations.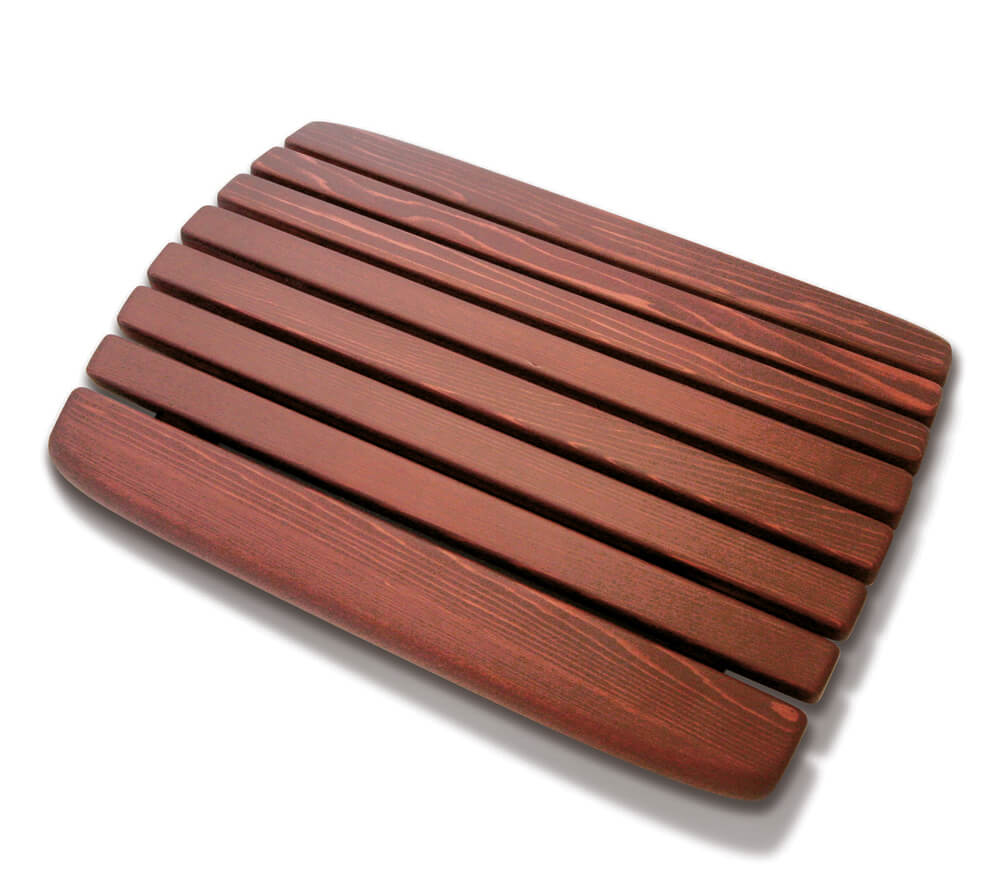 When properly positioned by the bather, the bath pillow supports the neck wonderfully to offer the utmost in comfort and a feeling of complete relaxation and increased benefits.
Design: Made of high-quality polyurethane, the bath pillow is sturdy and durable. It adheres effectively to the surface of the bath.
Installation: Movable, it can be easily repositioned to suit the needs of the bather.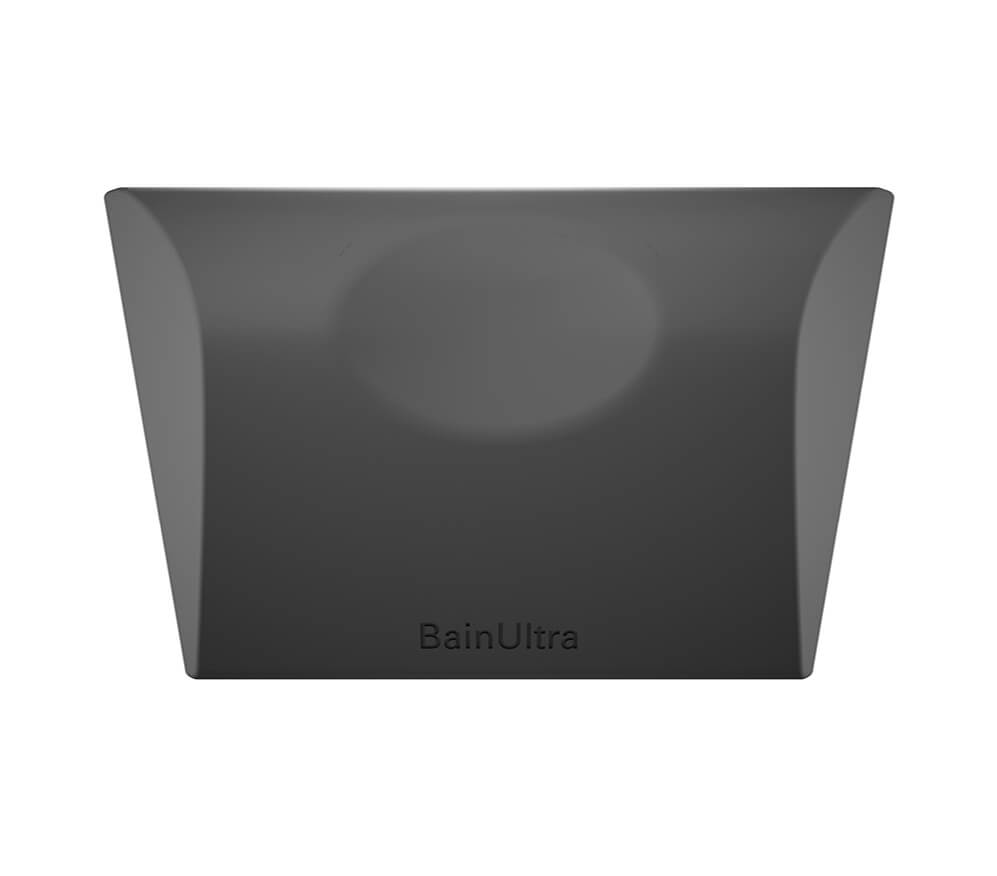 Made in Italy, this high-quality urethane cushion offers the best comfort possible and amplifies the benefits of the Hydro-thermo Massage® experience.
The flexible material hugs your body and supports your head perfectly. Its special shape with the inverted V creates a better massage all along the spine.
Repositionable, it will adhere naturally to the bath.
Its insulating properties will keep your body feeling warm all through the bath session.