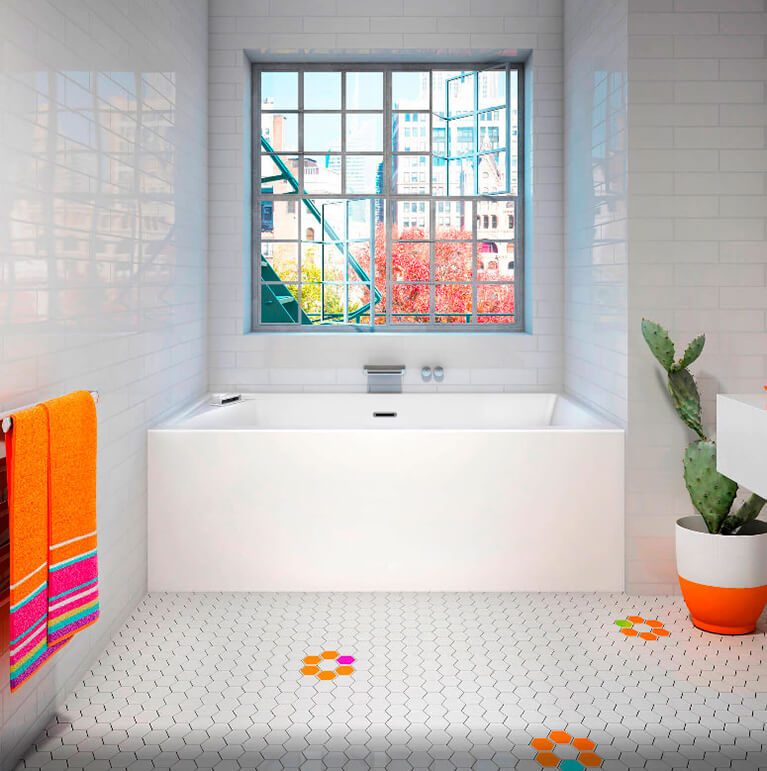 © Citti 6032 with insert (alcove)
IN SANSKRIT, CITTI REFERS TO THE NOTION OF "FREE SPIRIT." THIS NAME ALSO EVOKES TODAY'S GREAT CITIES AND HOW THIS BATH COLLECTION WILL FIT PERFECTLY WITH URBAN LIVING.
The tub can be installed in an alcove (between 3 walls), perfect for smaller spaces such as those found in urban dwellings. The backrest is at a 15° angle to create an optimal interior space. Ideal for making the most of a small space by turning it into a place to experience multiple therapeutic experiences.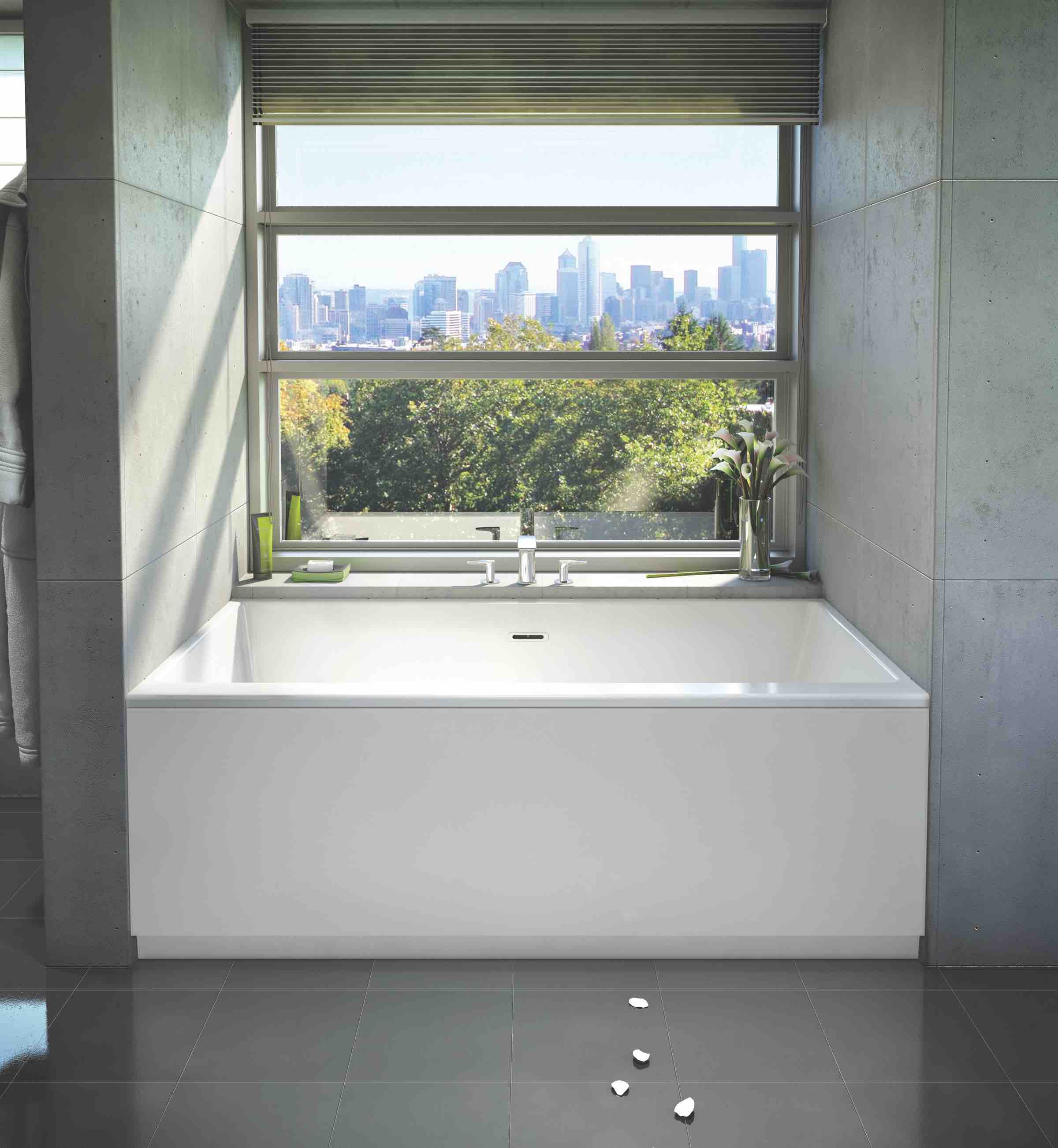 © Citti Trio 6032 Without Insert – Std 1 ½" Deck + Multifit Skirt (Option)
A range of therapies are available to promote relaxation, health and well-being.
With Hydro-thermo massage being at the forefront of our therapies, you can also add optional therapies as Chromatherapy, Thermotherapy and Aromatherapy to enhance your bathing experience.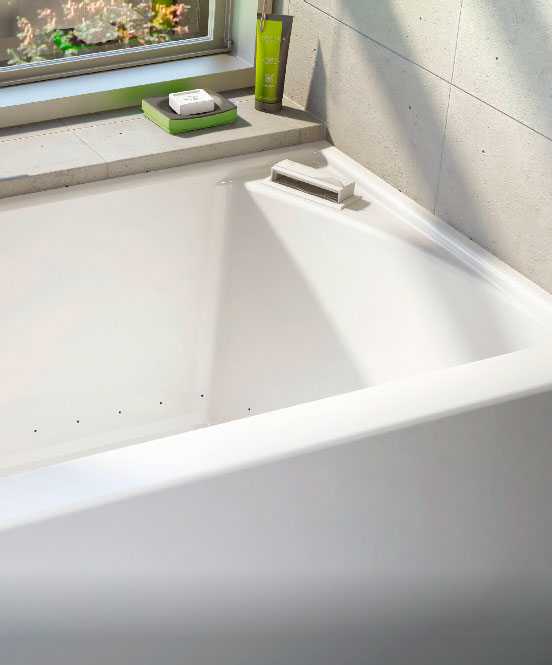 © Citti trio 6032 with insert
An insert is available that can be positioned on either the left or right side of the bath to hold the AromaCloud® unit or soap and shampoo.