Virtual control application
A new and simple way to activate all the options for the Thermomasseur® air jet bath from your mobile device.butouch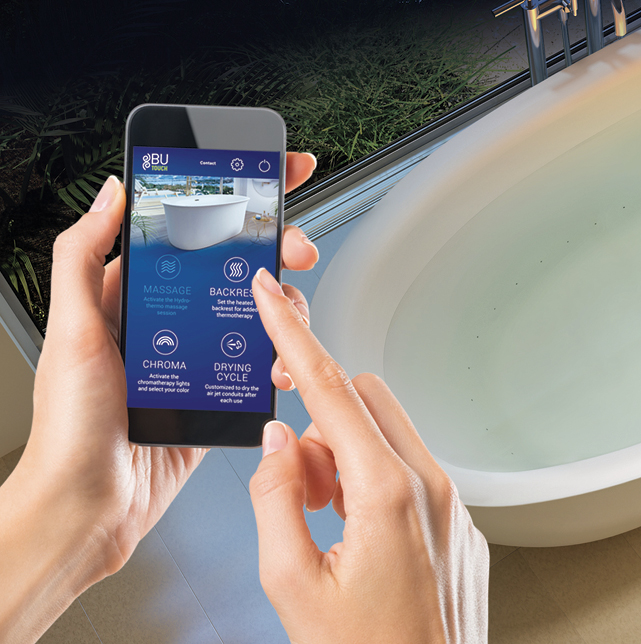 A convenient Way of Setting the therapies of your thermomasseur
With the purchase of a ThermoMasseur®, you now have the possibility to add the BU-Touch virtual control app to navigate through all the settings of your air jet bath, while taking your bath or from anywhere in your house.
The BU-Touch application mimics the same functional and operational features as the control that comes with your air jet bath (Mia or MiaPlus). 
The BU-Touch control application allows you to easily program the therapies offered with your ThermoMasseur: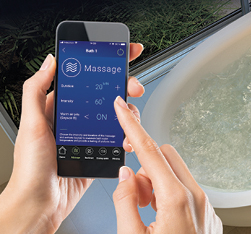 Activate Hydro-thermo Massage®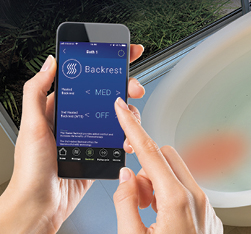 Set heated backrest & headrest temperature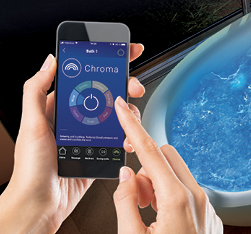 Select colors for chromatherapy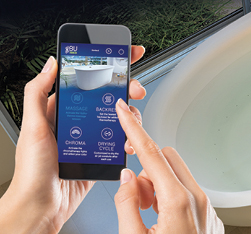 Program drying cycle
easy to install and get started
You can now start and program your session from a distance or easily change your settings while enjoying your Hydro-thermo Massage.
Quickstart BU-Touch instructions